I *heart* the mailman. Well, my brother brought it in and when I came downstairs he was eating breakfast at the table with the package across from him. I smiled and did a little dance, he looked at me and said "Yarn?". All I could do was smile and nod as I grabbed a pair of scissors and ripped open the package.
And so here's another photographic journey of the mail of Gwen. And also all of my wonderous Single Swap Swag from Amy of the
Good To Be Girl
Shop.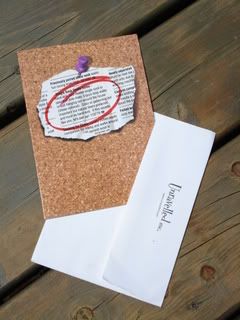 I absolutely love the card. On the inside it says "Just another single seeking Socks in the City."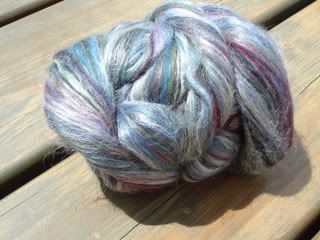 Merino Silk blend roving. Such a beautiful jewel tone. I can't wait to finish up what's on my spindle now so I can work on this.
Organic Cotton. I'm going to use the pattern that Amy sent to make a washcloth.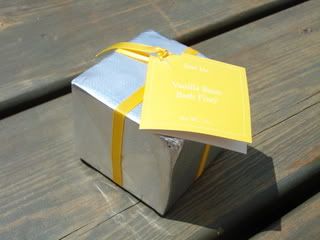 Bath time! Vanilla Bean bath bomb. I want the horrid lingering sickness from nowhere to go away so I can actually smell this.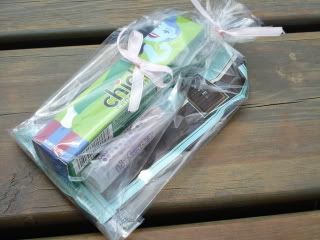 Some of the smaller items were packaged like this, cellophane bag with pink ribbon, love it.
Here's what was in said bag. Hot chocolate mix, Strong girl chocolates, and Lip Smackers! I haven't had Lip Smackers in forever. Berry and Vanilla. mmmmmmmmm.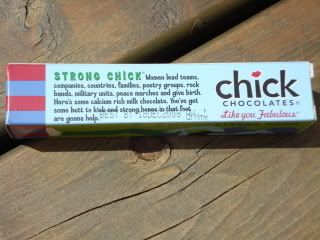 These are the strong girl chocolates, I just love the information on the back.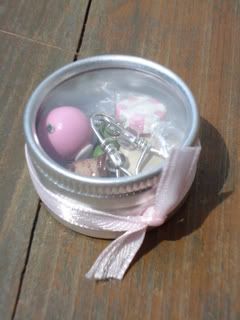 I got stitch markers!
A candy, chick with headphones (I know it's a pink snowman, but I'm saying it's a chick with headphones), pancakes, cinnamon bun, and peas in a pod!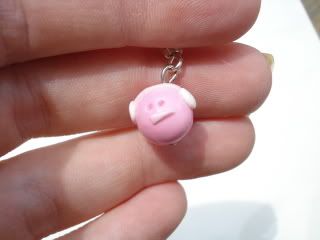 This is a better shot of the chick with the headphones, so fitting for theaudiochick!
Lindor White Chocolate Truffles. *drool*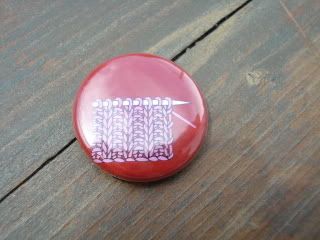 Camp Hat Pin! Love it, I'm going to have the best camp hat ever :) BTW, I get to teach my brownies how to knit in a week and a half. Wish me luck!
It's a sweater keychain. I absolutely love it, and it's already attached to my keys, along with my LED light, USB drive, Roxy emblem, and my Petcetera card. My keys will never be lost ever again. :D
I got tea! I'm excited, now I just have to get one of those tea thingies that you put the loose leaf in so I can use the loose tea Amy got from the Village Yarn & Tea shop. I might not be able to smell very well right now, but it smells soooo good. Kind of Lavender like.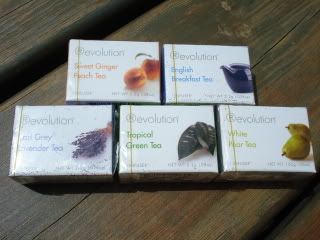 These are the tea packs that were in the sampler. I'm uber excited to sit down with some Ginger Peach and the White Pear tea's especially.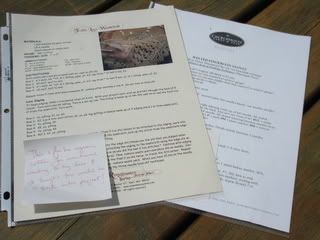 Two patterns too! I got one for a lace washcloth (going to use the organic cotton for it) and the other is for a pair of fingerless gloves. The roving should work up to just enough for them.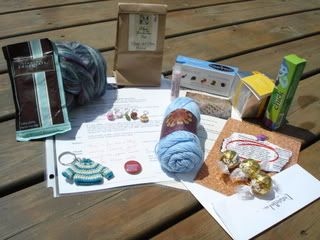 There was so much stuff! I love it all. :) Thank you Amy!
Good To Be Girl
Go! Check out her site!
Also, as promised, pictures of my newest handspun. The first is from Hello Yarn. It's a Silver Romney X hank. There is about 110 yards, and it's maybe a light sport weight. But the best thing is that it's pretty much uniform. I'm so excited.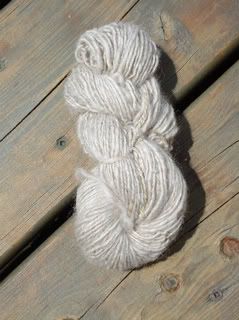 The second is an Aurelia Top Knot, the same colorway as Knotty, my very first handspun (pictures on my ravelry account). But this time, I got 240 yards at about a light sport to a worsted weight. It's a little less uniform, but I still love it. I'm going to try to find some black metallic thread to ply it with. I'm excited and terrible afraid to ply on my drop spindle.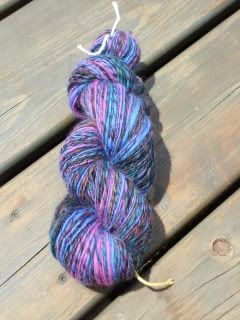 That's it from me today! Cheers and Happy Knitting. ;)